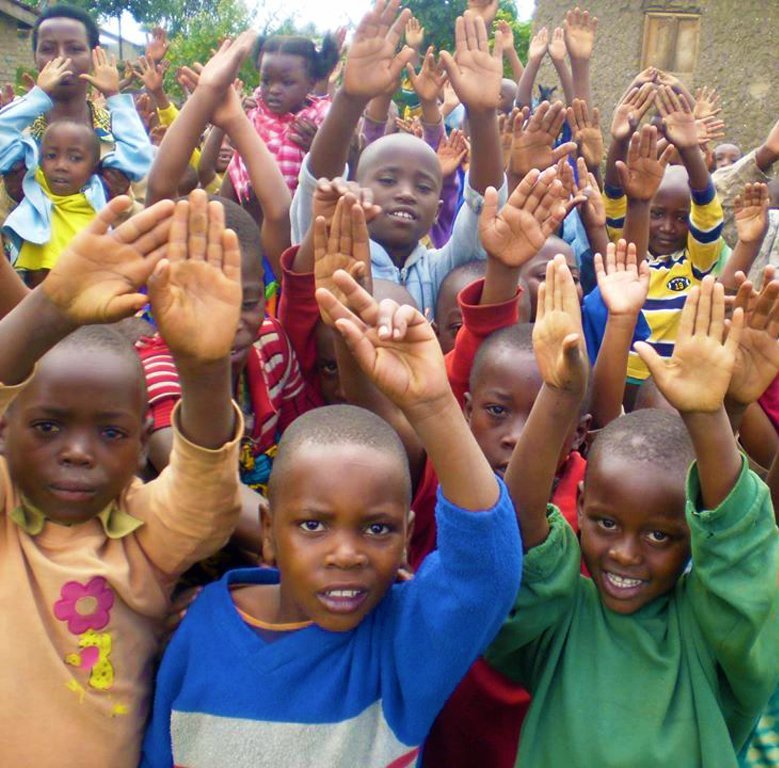 International Donors
Bank Transfer
You can transfer money directly from your bank account to ours. If you have internet or telephone banking you can use the details below to make a donation.
My name:  Jean Felix UWUMUREMYI
Name of my Bank Account:  UWUMUREMYI Jean Felix
My address Line 1:  Western Province
My address Line 2:  RUBAVU District
My address Line 3: Nyakiriba Sector
Bank Location ( Country):  RWANDA
Bank Location (City):  RUBAVU
Bank Name:  Equity Bank Rwanda Ltd
Branch code: 4006
Bank Swift Code:  EQBLRWRWXXX
Bank ID number: 85
My Bank Account Number/IBAN: 4006211280563
Transaction Currency: USD
Intermediary Bank –Yes or No. If Yes, Name of intermediary Bank: Citibank.N.A Frankfurt
Account Number: DE48502109004116931007
Bank Swift code of intermediary Bank: CITIDEFF
Xoom Transfer (Paypal)
Xoom is a Paypal Service and offers transfer services to 30 countries worldwide, including Rwanda. You can use major credit cards or have funds withdrawn directly from your bank account to fund the money transfer.
If you have an account with PayPal you can send a donation with your PayPal payment options. Xoom transaction fees are low and Xoom guarantees that your funds arrive at their destination safely and in full.
Step 1: Log in with your PayPal credentials or easily create a Xoom account.
Step 2: Enter how much money to send, who it's going to, and where they'll receive it in Rwanda. You can use the information in the images below. Click to enlarge.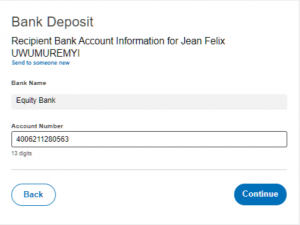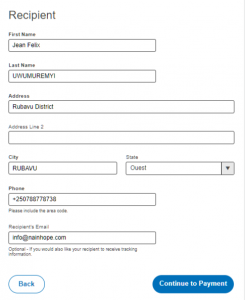 Step 3: Conveniently pay with PayPal, bank account, credit card, or debit card.
Automatic Payment: Xoom lets you set up an automatic payment schedule to transfer money one time now, in the future or many times on a recurring basis. 
Paypal
Donate with PayPal if you'd like to make a donation to Nain Hope Gospel Ministries, you can use PayPal to make it fast and easy.
Click on the button below which will take you to the PayPal site where you can contribute using either your PayPal account or a credit card:
Send a Cheque by Mail
Cheques should be made payable to: Jean Felix UWUMUREMYI
Please forward your cheque to:
Jean Felix UWUMUREMYI
P.O. Box 307
Gisenyi, Rwanda
Local Donors
Please contact Jean Felix UWUMUREMYI directly by calling +250 788 778738